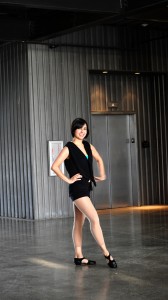 Meagan Leal, Owner and Director
Meagan Leal was a student of dance for thirteen years during her childhood. She is trained in ballet, tap, jazz, modern, clogging, and hip hop. She was competitive for eight years. Her dancing has taken her to South Carolina, Florida, Nevada, and of course all over Texas. She graduated from John Marshall High School where she was on dance team for three years and she served as officer for two years. She also began teaching dance classes as a part time job. Dancing in high school took her to New York City, Las Vegas and Orlando. After graduation, she attended Texas State University, where she was a member of the world famous Texas State Strutters Dance Team for a year. Here she got the chance to travel abroad seas to perform in Greece. She received additional training at Northwest Vista. Here she studied Ballet, Jazz, and Modern. She was also part of their Repertory Ensemble group where she was under the direction of Jane King. Meagan is licensed to teach Zumba, Zumba Toning, and Zumba Gold. She currently, aside from teaching, does choreography for dance teams and quinceaneras. Meagan is still continuing her education with a major in History.
Cenezca Wessolossky – Ballet Instructor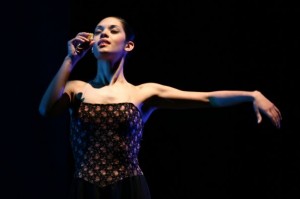 Cenezca Wessolossky was born in Los Angeles, CA to her two Venezuelan parents. She began studying Ballet at the age of 8 in América's Ballet School in Venezuela. In 2004 she graduated as a classical ballerina, after nine years of studies. The next year she entered into the company New World Ballet in Venezuela as a corp of ballet and soon promoted to soloist. She spent five years in that company, participating in all classical and neoclassical repertories of the company.
In 2008 she was invited to the National Ballet of Ecuador as a soloist, participating in leading roles like Juliet (Romeo and Juliet,) Kitri's Friends (Don Q) Arabic dancer (The Nutcracker) among others… She returned to Venezuela and continued working with New World Ballet Company and Ballet Teresa Carreño as and invited ballerina. In 2011 she got the invitation from National ballet of Perú to dance Swan Lake and Snow White.
In 2013 she went to Panamá and got a contract as a soloist participating in all the classical and modern repertory of the company like: Romeo and Juliet (Juliet,) Majisimo (principal role,) The Nutcracker and others. She had the opportunity to work with teachers and choreographers like: Vasily Medvedev (Russia,) Rolando Sarabia (Cuba,) Rumen Rachev (Bulgaria,) Maria del Carmen Echavarría (Cuba,) Zhandra Rodríguez ( Venezuela.)
Her teaching career began at the age of 22 years in Venezuela with mistress Nina Novak from Russia, who passed her all the knowledge to teach girls from 5 to 18 years old. In Ecuador at 2008 she spent a year and a half at Metrodanza school, the National ballet of Ecuador school, teaching girls from 8 to 14 years old. In year 2013 in Panamá she taught ballet, contemporary and competition programs at Pointe School of Dance,ages 5 to 18 years old. She also choreographed two pieces for the competition girls, one of which won a silver medal in 21 century competition in Panamá city and in American Dance Competition in the USA.
Yosvani Cortellan – Ballet Instructor
Vernoica Galvan- Cheer and Hip Hop Instructor/Office Staff
Veronica Galvan has been dancing for nine years. She has had the passion for dance since she was young and that passion still burns today. She began dancing during middle school year where she was on the Lady Reds dance team. In high school she was on the Harlandale High School Golden Girls dance team for three years. She served as Jr. Lt. Colonel her second year in dance team. Being in the high school Golden Girls took her to professional amazing dance conventions, workshops, and also competitions. She has been to Monsters of Hip Hop for two years and Monsters of Contemporary for one year. She has been fortunate enough to take classes from famous choreographers such as Nappytabs, Marty Kudelka, Chonique Sneed, Peter Chu and Sonya Tayeh just to name a few.  Ms. Veronica is currently going to Kaplan College to get certified for medical assistance. After getting certified she will go back to school to graduate with a major in dance. Her goal in life is to help kids out with their dreams and spread her talents in dance to the little ones who would love to learn. It has been her dream to teach kids her passion in dance and she is truly grateful in her work.
Bethany Jones – Dance Instructor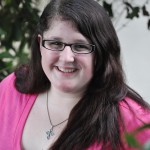 Gabriela Rodriguez- Folkorico Instructor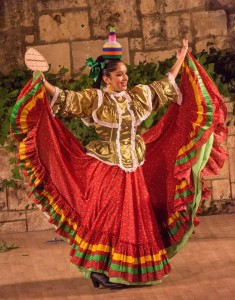 Gabriela Rodriguez was born and raised here in San Antonio, TX. She attends high school at the Young Women's Leadership Academy. She is currently training in Jazz, Modern, Ballet and Hip Hop. She has been dancing since the age of 3 with Mexico España Dance Company under the direction of Sonya Jimenez. She is also currently dancing with San Antonio Parks and Recreation. At age eleven she was selected to perform with the advanced group Fandago.