Grace Dance Studio, located in Northwest San Antonio, currently offers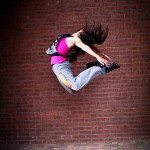 a wide variety of classes for students of all dance levels.  Our current list of classes offered includes tap, jazz, hip hop, ballet, folklorico, cheer/tumbling and adult Zumba.  With a staff of well trained dancers, artists, and educators, Grace Dance Studio offers our students an exceptional dance experience.
Learning dance is much more than learning steps. It is about finding rhythm and grace in your step, in and out of the studio.  Students at Grace Dance Studio learn more than just how to dance but are embraced in an environment that encourages them to be artist, to have fun, and to be the best dancer that they can be.  Our hope is to teach your children how to Live and Dance with Grace.